Environment´s information
In the closest environment it is worth visiting the beatiful urban cores of Uitzi and Gorriti with awesome manor houses. Likewise the windy park of Kornieta, you can get there hrough a track which comes from the top of Usategieta, it offers an awesome view of the surroundings, with meadows, forests and livestock surrounded by mountain peaks. In the North of Leitza is the reservoir of Añarbe. The Green Way of Plazaola passes by Leitza that joins Andoain with Lekunberri, village with some historic-artistic buildings and from where you can go up to the Mountain Chain of Aralar that offers excursions to the mountaineering and hiking lovers. In the locality of Astitz, the cave of Mendukilo highlights, a cave where three awesome rooms can be seen, with beautiful stalactites, stalagmites of 60 meters log and 20 meters high. AT the top of the mountain chan, 1.341 meters high it is the sanctuary of San Miguel de Aralar. The surroundings of the shine offer wonderful views of the Mountain Chain of Andía and the corridor of the Valley of Arakil, from where you can get to the sanctuary through a track.
Leitza
Population where is the homonymous town hall which has five more village in the region of Lerizarán, 38 km from Pamplona. The beech forests are the most extensive ones, especially in the central are of its term. There are some islands of oaks, as well as pure ash forests, also pine forests have been stocked, Larch Japan, etc. Its town hall is from the XVIII century and it was rebuilt in 1917, with gallery of nine arches on the ground floor. In the term there is the dolmen station of Aritz-Ireber specially the dolmens Bioztain I and II. The parish of San Miguel has a Latin cross with chapels between the buttresses and Baroque altarpiece in its masonry. There are three ashlar stone bridges and just one eye on the Leizarán stream, and a small bridge above the Erroizte stream. The circular dance Ingurutxo is kept in the patronal party of San Tiburcio, 11th of August. Leitzaes is also known by its elite sporty people and its park-museum dedicated to the stone, Peru-Harri.
Tours
*Natural Park Lordship of Bertiz

*Cave of Mendukilo

*Mountain chain of Aralar

*Sanctuary of San Miguel de Aralar

*Greenway of Plazaola

*Route of los Crómlech

*Reservoirs of Leurtza

*Route of the dolmens of Aralar

* Altarpiece of San Miguel de Aralar * Tower Donamaría
WHERE TO GO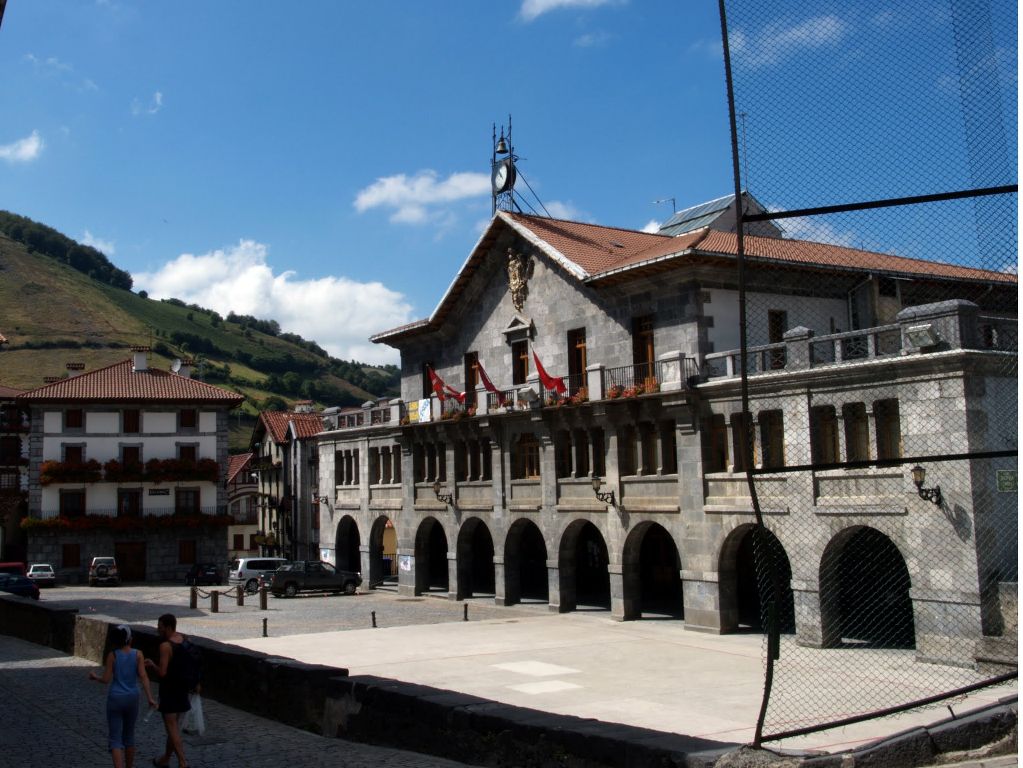 La plaza y el Ayuntamiento (1915)
La plaza es un lugar emblemático para los Leitzarras, ya que es punto de encuentro de niños, jóvenes y mayores.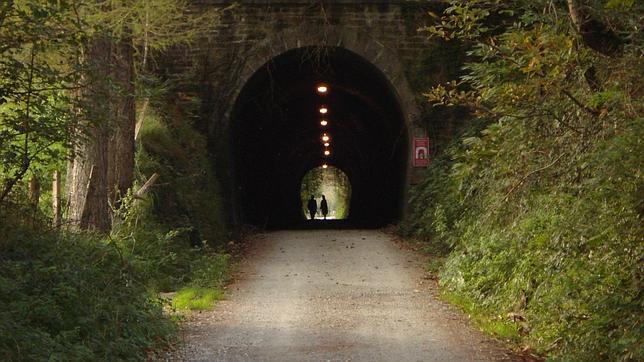 Vía Verde del Plazaola
\\r\\nLa Vía Verde del Plazaola es un antiguo trazado ferroviario, que unía Pamplona con San Sebastián (1914-1953). Hoy en día ofrece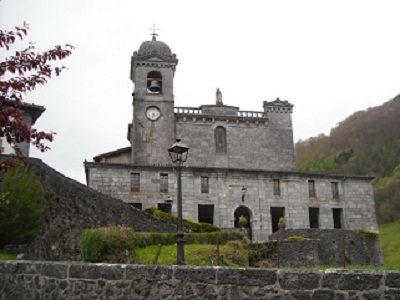 La Iglesia de San Miguel (S. XVIII)
La Iglesia de San Miguel (último cuarto de siglo XVIII) tiene a sus pies el valle y el casco viejo del pueblo. Está formada por gr
UPCOMING EVENTS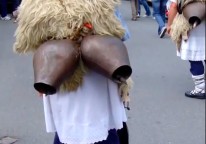 Carnaval Lekunberri
En Lekunberri, del 17 al 18 de febrero
El carnaval se realiza el sábado anterior al carnaval oficial y consiste en un día lleno de música, disfraces y animación callejera. Todo el pueblo, especialmente jóvenes, niñas y niños, se disfrazan ...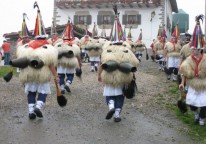 Carnaval de Estella-Lizarra
En Estella/Lizarra, del 18 al 25 de febrero
Arranca el carnaval de Estella, que se celebra durante tres sábados consecutivos. El primero, tendrá como acto central el desfile de la noche de caldereros. Los carnavales continuarán con una fiesta r...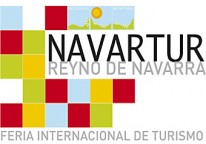 Feria Navartur
En Pamplona, del 22 al 24 de febrero
Navartur Reyno de Navarra, se ha convertido en la Feria de Turismo de mayor interés del Norte de España, y cita obligada entre los viajeros de Navarra y País Vasco y los destinos nacionales e internac...